Meet Dr. Mandi Lynn Wilson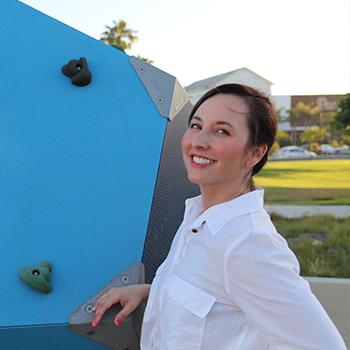 My profession is everything to me: I strive to practice excellence and provide the highest quality of care to our families.
Working with so many unique people gives me new perspectives, every day, on how I can improve my practice to positively impact patients. I truly feel I learn just as much from my patients as they learn from me!
Not every child is the same, and it is my job to figure out what works best for the individual; sometimes, it is as simple as them sitting in a regular chair instead of a dental chair!
I am especially pleased that we are willing and able to see patients that other dental offices cannot or will not see due to the individual's behavior or medical complexities. Because we are happy to adapt to the child's needs, we are able to provide an enjoyable experience; and by making dental care fun, we have a lasting impact on each child's life.
It is my job, but I do enjoy being part of a process that creates lifetimes of healthy smiles!
Education
Bachelor of Science in biology – University of Texas at Tyler
Doctorate of Dental Surgery – Baylor College of Dentistry
Certificate in pediatric dentistry – University of Southern California
Residency in pediatric dentistry – Children's Hospital of Orange County
I pursue continuing education in order to maintain the highest standard of care and practice the most relevant, evidence-based dentistry. This creates the safest and highest quality of patient-centered treatment.
I am a member of several study groups and attend local, regional, and national pediatric dental meetings. I am also on the faculty at the University of Southern California and attend to residents at Healthy Smiles for Kids of Orange County and at Children's Hospital of Orange County.
Professional Memberships
American Academy of Pediatric Dentistry
California Society of Pediatric Dentistry
American Dental Association
California Dental Association
Orange County Dental Society
University of California Pediatric Dental Alumni Association
In the Community
In addition to private practice, I am a provider at Healthy Smiles for Kids (HSK) of Orange County. This nonprofit provides dental services to families with limited access to care and patients with special healthcare needs.
It is important to me to be part of this stellar organization because it allows me to give back to our community in a way that truly impacts fellow Orange County residents. Through HSK, I also participate as a tele-dentistry provider, which creates more access to care in Orange County communities and neighborhoods.
Beyond the Office
Though I love living in Orange County, I grew up in east Texas and most of my family is still there, so I visit as often as I can. I have two sisters and three nephews: They keep me very busy when I'm visiting and are a ton of fun to be around. We're all avid sports fans, too, and enjoy attending as many games as possible.
Closer to home, I enjoy hiking, playing on my coed slow-pitch softball team, and live music. I am also a traveler and love exploring new-to-me places to learn about cultures and cuisines.